---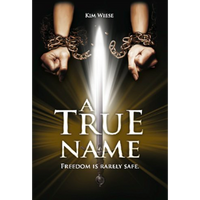 Sale
FOR ORDERS OF 10 BOOKS OR MORE

 CLICK HERE

 

AND COMPLETE THE FORM. SOMEONE FROM OUR TEAM WILL WORK WITH YOU DIRECTLY TO TAKE CARE OF YOUR ORDER.
"I did not buy you to make you safe. I bought you to set you free."

Mara is a slave whose name means "bitter." Her name describes her life, which has been full of hardship. She has been passed from one owner to another, all of them cruel and abusive. Mara understands that she is on a downward spiral toward a premature death. She longs for freedom, and more than once has tried to escape, but she has always been caught, brought back to her owner, and punished.

All her life she has heard a story that the Prince, the son of the High King, will sometimes buy a slave from the block and set that slave free, but no one who speaks of the Prince has ever seen him. Others have told her that the Prince is a myth, or that he is dead. However, with the dark night of despair closing in, on the night before she is about to be sold on the block again, she calls out to him to come and free her.

When a poor farmer shows up the next morning at the slave block and buys her, Mara loses all hope. As she follows him from the block, she is convinced that the Prince was a myth after all, and that her life will only get worse. But things are not always what they seem. What follows will require all the faith, courage, and love she can muster.

A True Name is an allegory that describes the joys and challenges of spiritual growth and freedom.